Archive for the 'funny' Category
Here are some pretty funny road signs I found on the web! :O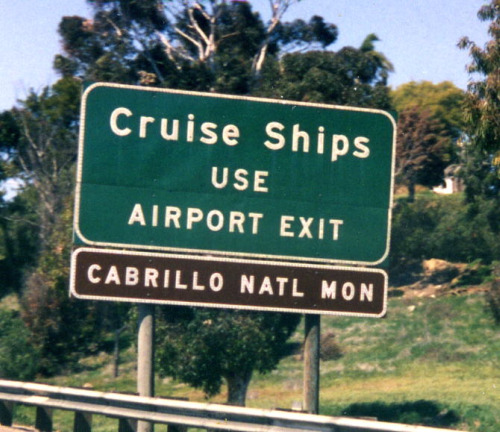 Enjoy!
Happy Labor Day everyone! I hope you had a very good day today which most of you have I bet. Well school is coming up again tomorrow. Gosh, does time pass by that quick? Time is never fair when we want to have fun, right? At least I won't be as stupid as the guy who made this question right here:
And to top things off, won't you want your dog to do this?
But if that doesn't happen, what are the odds of these things that happen to people?
And lastly, don't forget about this special discount offer! :O
Happy Monday everyone!
~Peguin21795
Wednesday always feel like that day of the week. It feels as if we still have another month to go before the weekend begins. That is why we should own a time machine like this kid here:
Just make sure you do not get electrocuted from this device or whatever you call it.
So I had a big history test today and well…. I did not do too well on it. In the meantime however, I wasn't idiotic to write answers like these:
I also had a very bad day in chemistry but what the heck, I could someday blow things up too you know!
In other news, apparently another iPhone prototype was lost at a Mexican restaurant. I mean seriously, was it necessary for the owner of the phone to bring his device in the first place? Do you expect another e-mail every five minutes? Unless you must be some hard-core businessman or women.

Anyhow, happy Wednesday!
~Peguin21795
Staring at these made me very hungry.
You may not want to end up like this:
Just some funny Yahoo! Answers fails that I found on the internet!
No wonder people care less about math:
I wonder if this is possible myself:
This video will make you guys laugh!
Hello everyone, welcome to The Daily Fail, Issue 3! As always we will provide you with the best Fails and Wins. I can see we have one new viewer! Thank you for reading us, and please tell your friends how awesome we are! I am talking about you, johnnathanielfernando! Now, shall we get onto our Fails?
His Magic Wand?
Brush brush gotta get it all clean…..
Another video full of Google Fails
Ehh…. I don't even no what to say about this
I'm not gonna eat ANY anus…
O_o
I'M DROWNING IN LOL!
I would like to know if I'm going to heaven
Gah…
Why'd you put it there then?
*squack* I hate signs *Squack**
Thanks for reading us again, remember if you want to be a part of the Crew then Comment on this Website or visit Youg3 (me) or Peg on xat.com/theacp !!
~Youg3 and The Daily Fail Crew.
Hello one and all, welcome to the second edition of the Daily Fail! We are looking for new staff, so if you would like to work for your favourite Webpaper thenget in contact with Me or Peg! But first, shall we get onto our fails?
Robbery In Progress… What? I can't see anything!
Suicide Exit
Food….
FrisTREE!
Wow… Just wow…
Warning: This video may contain inappropriate language offensive to younger  viewers. Any offence taken is not at our fault.
Thank you all for reading this edition of The Daily Fail! We are still looking for staff so comment on this or find us at xat.com/theacp to get a job!
~Youg3 and the rest of the staff at The Daily Fail